NEW YORK (CBSNewYork) – Joan Rivers was rushed to Mount Sinai Hospital Thursday morning, sources tell CBS 2.
Rivers, 81, was having a procedure done on her vocal chords on the Upper East Side when she stopped breathing shortly after 9:30 a.m., sources said.
Sources tell CBS 2 Rivers went into cardiac arrest.
The hospital released a statement confirming Rivers is being treated there.
"This morning, Joan Rivers was taken to The Mount Sinai Hospital in New York, where she is being attended to. Her family wants to thank everybody for their outpouring of love and support. We will provide an update on her condition as it becomes available," hospital spokesman Sid Dinsay said.
Rivers was scheduled to perform Friday night at Count Basie Theatre in Red Bank. That show has been postponed, 1010 WINS reported.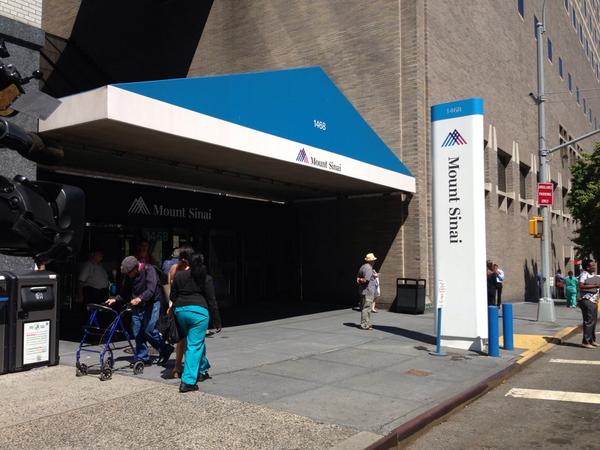 Rivers, a long-time Manhattan resident, has had a long and varied career.
Her appearance on The Tonight Show with Johnny Carson in 1968 helped launch her career. She went on to host numerous shows on television, winning an Emmy Award for her daytime talk show in 1989.
Rivers has written 11 books and was nominated for a Tony Award in 1994.
Rivers, along with her daughter Melissa, appears in the reality television show Joan and Melissa: Joan Knows Best.
source:
http://newyork.cbslocal.com/